4882 Sea crawler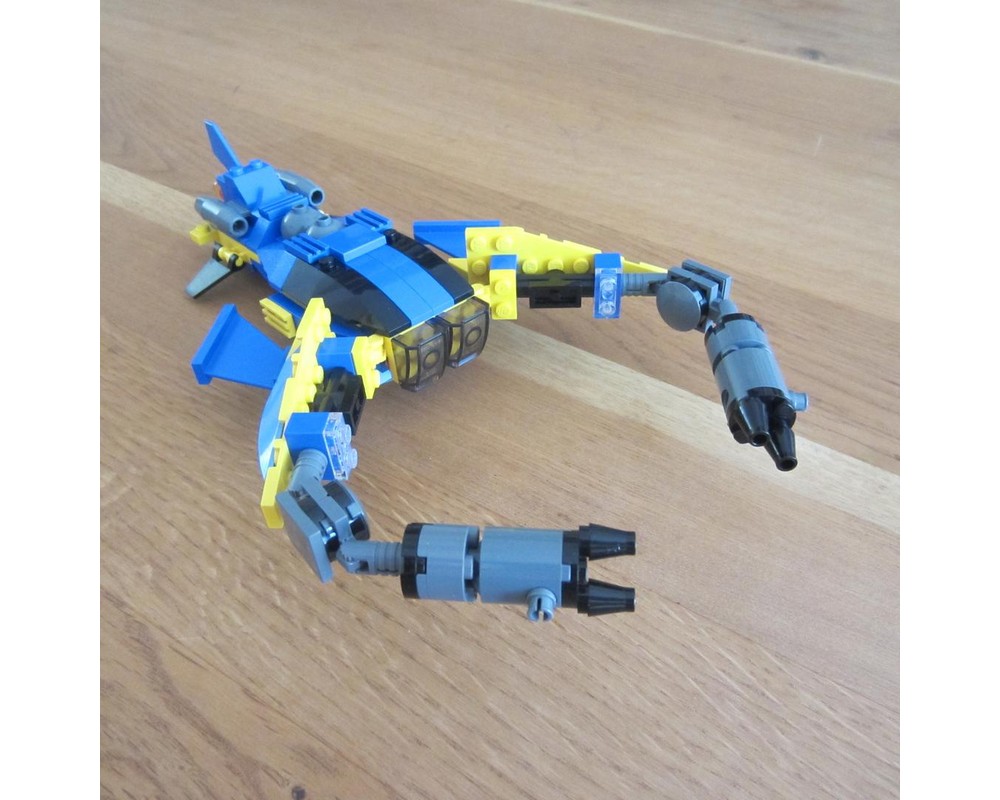 This model has actually surprised me. The set has a fair number of hinge and technic elements so I wanted to play with creating some arms for grappling. The first version was a bit simple but it was just about trying the concept and see how it would work out. The body has some similarities to the Sea Scavenger, but that is simply because of the nature of the available parts that there really isn't much choice to use something else. Because of the grappling arms I had to make some changes to make the body look a bit more dynamic. After that I started tinkering and after a while I suddenly re-envisioned the grappling arms and replaced more than half of them until I got to the much cooler version it now has. The changes also freed up some other parts again and I began other changes to see if I could use them. This led to further improvements in the body. Finally I added some funky extensions to the beginning of the upper arms. I'm not sure if they have some functionality but they do not really have much impact on the movability of the arms and they somehow look cool to me. The final model is one heck of a design. I did not expect it to look so good. The body has some oddities and sections that might have been done better but the set doesn't have the parts left to do so in a good way. This is the best I could make of it. Nevertheless it is a rather awesome build. There is a lobster-like quality to the shape but as I don't like the word to use it for the model name I gave it a more generic one that fits it just as well.
Already have some of the parts? Use the
Build this MOC
page to only show the parts you are missing.
Waiting for Inventory to load