Lego Mini Truck 4x4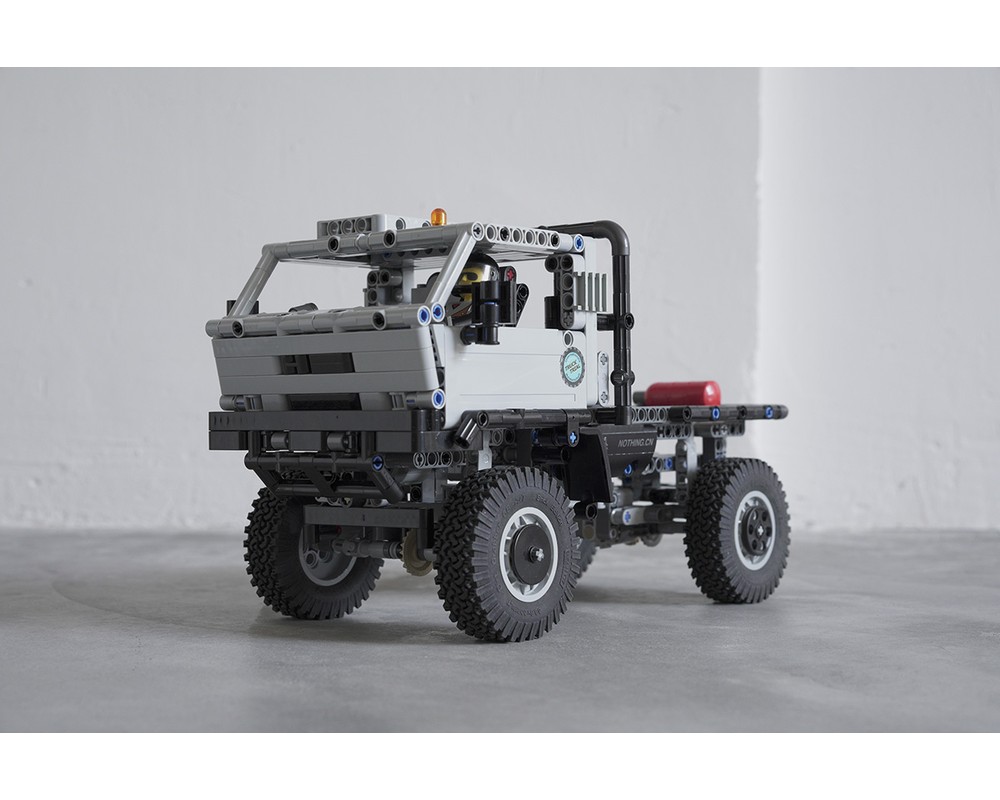 Lego mini truck trial,Pan Dong presents.
This car doesn't have any special or expensive parts. It has great playability.Simple and cleverish structure, light weight.I hope you'll like it.thankyou for watching.
Power functions:
L motor x1 for drive,Servo motor for steering,9v Lipo battery.
樂高科技迷你卡車,董攀設計,謝謝觀看!
源於我很喜歡看的Truck Trial比賽。先是學著用老RC底盤控件和怪獸馬達去拼,試了幾個組合結構,都不甚理想,後來參考15年'Tamas Juhasz'的卡車底盤懸掛結構(感謝他的分享),我扭轉了馬達的朝向,縮短了五六個單位軸距,搭成有著長長天線的越野卡車頭。
之後,為了匹配科技人仔,特別造了迷你版卡車。依舊採用平衡桿懸掛結構,以及合理的齒輪推動比,在盡可能輕量化車身,但又不失好看造型的基礎上,做到很不錯甚至媲美真車的越野玩味。這輛小車沒用什麼特殊或者高價難找的零件,可玩性很棒,動力是一個L馬達,胎皮來自第三方RC胎,為了輕量化,電源為9v鋰電池,DIY了一條轉接線 ,體積小巧,剛好可以塞在副駕駛位。也能用樂高標準的電池盒。
中國朋友請移步優酷觀看視頻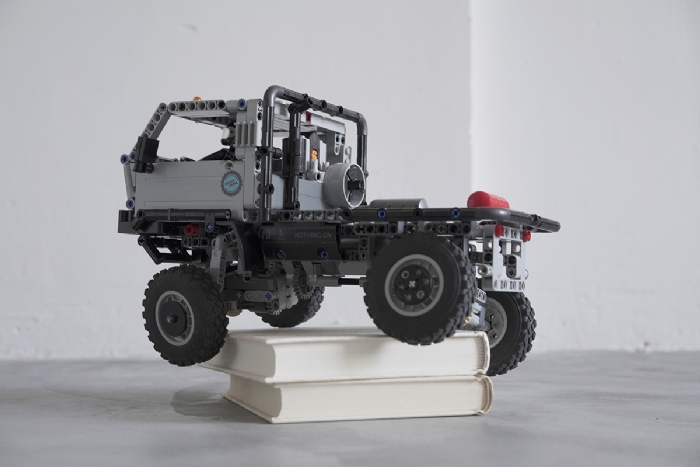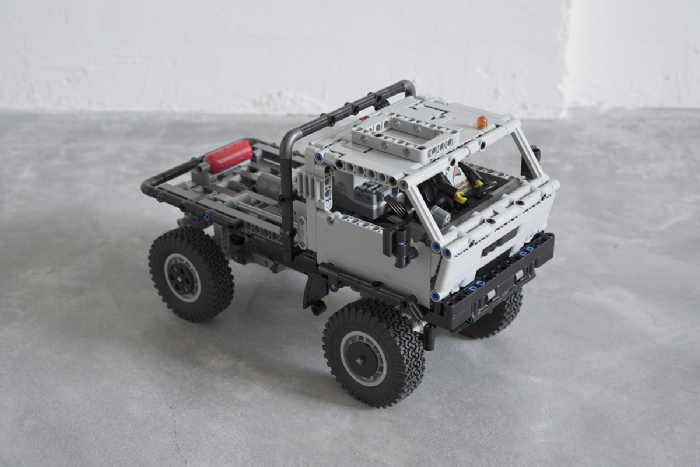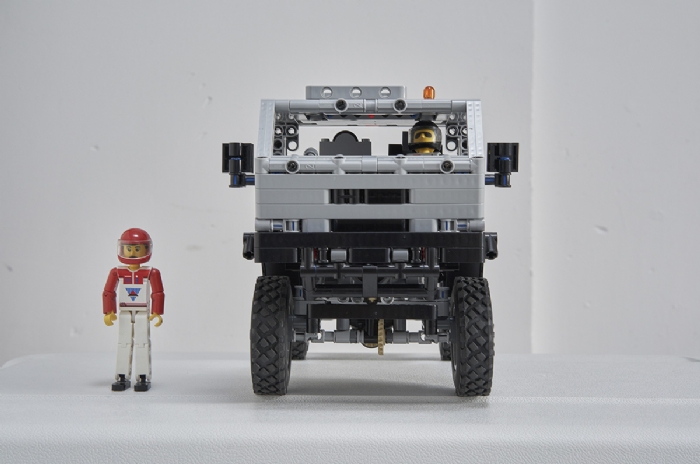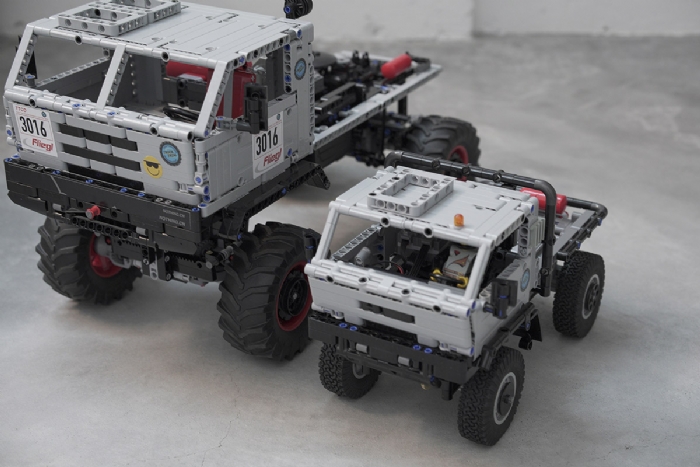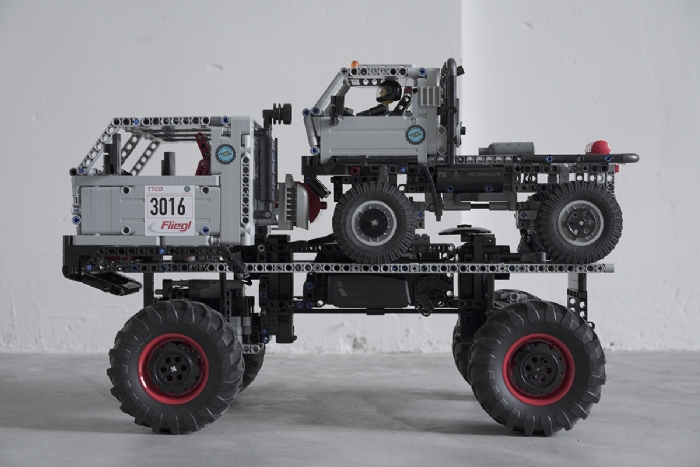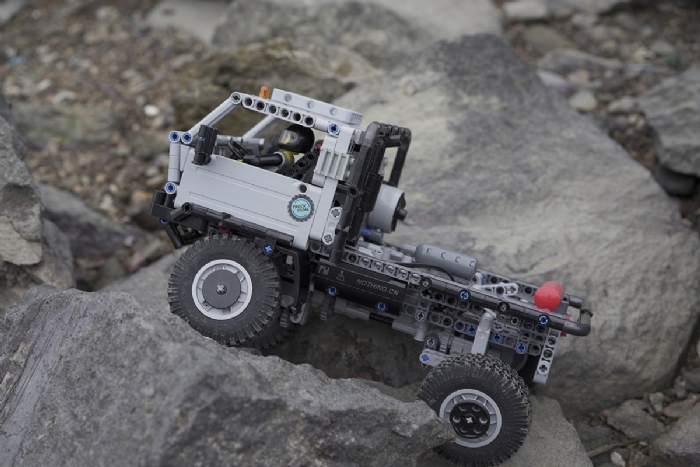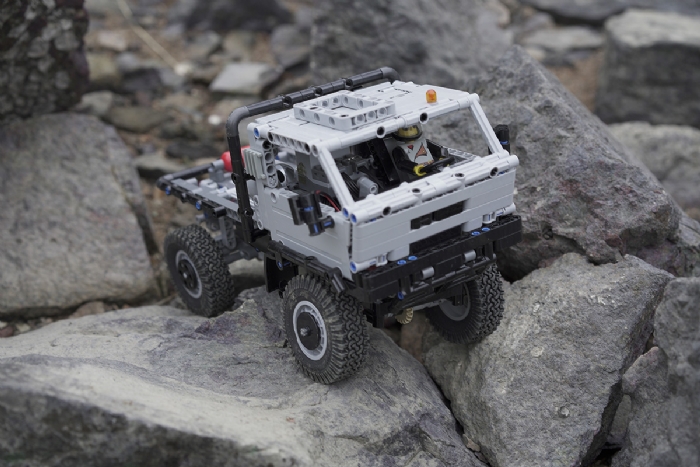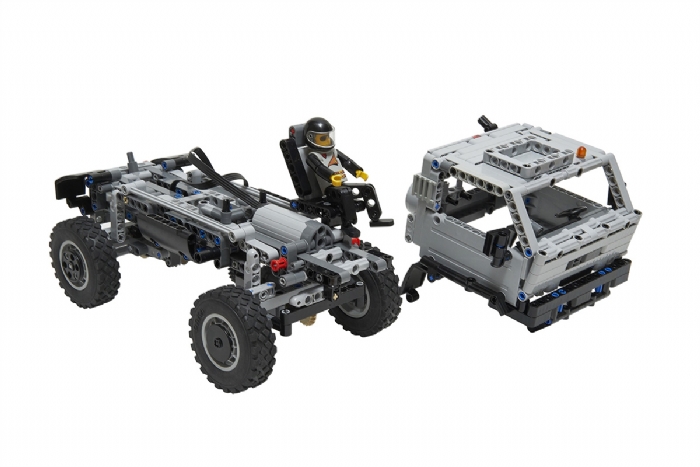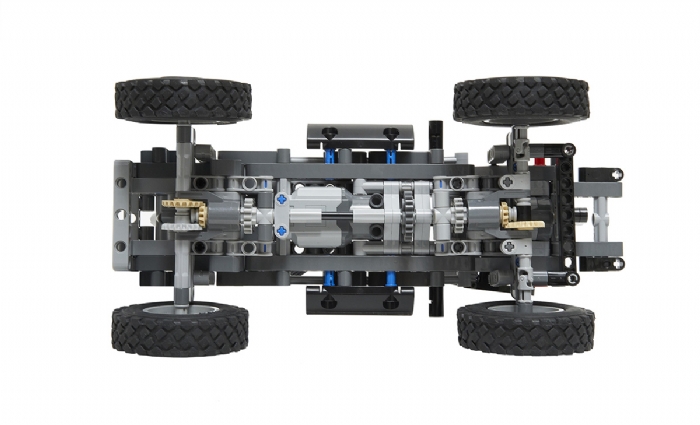 Already have some of the parts? Use the
Build this MOC
page to only show the parts you are missing.
Waiting for Inventory to load